We have fields in all shapes and sizes, so that a suitable terrain is available for each group. There is a fireplace in every area.
Family campsite Wycherinckveld
This campsite is specially equipped for scouting families. There are 11 separate camping spots where a family has room to build their own camp. The places are located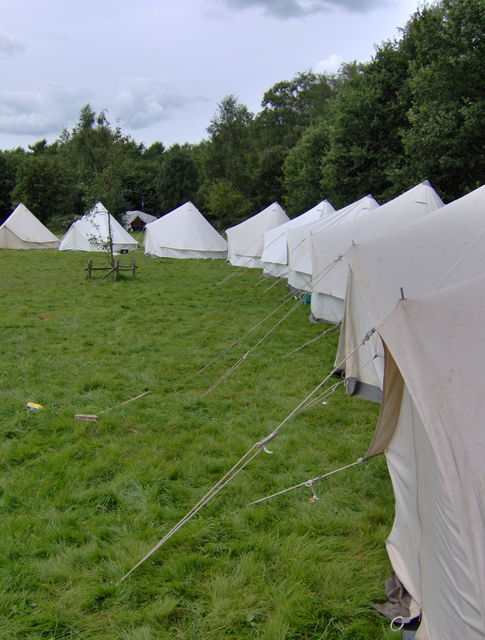 around a central field, where there is a joint fireplace. The spots are separated by bossage.
There are two simple toilets. You rinse this with a bucket of water from a hand pump. Showering is possible on the main site. This is a 7-minute walk away.
For families too, it is possible to use the pio wood for a small fee.
Fields for small groupsFive fields are suitable for groups of up to fifteen people.
In the forest you will find Dennenbos, Oudgediendenbos and Peliesbos. The other two are grass fields, namely Henry's Hoekje and Leendersveld.
Fields for medium-sized groups
There are also fields for fifteen to thirty people.
You can be very beautiful in the forest at Holy Corner, Boys Field Front, Boys Field Behind, Long Side and Cherry Field.
We have access to Monnikhof and Plantage on grassland.
Fields for large groups
Groups of thirty to sixty people can camp on grassland, sheltered by woods, on Hoemannenveld and Trapperbaan. You can also choose Dinnissenveld, which is a somewhat more open field.
The really large groups, a hundred people and more, camp on the Ruïnewei. This meadow is divided into three fields, Ruïneveld, Paardenveld and Legendeveld. If you come with a very large group, you will have all three fields at your disposal. Each field can easily accommodate a group of forty people.
Primitive camping
Primitive camping can be done in the month of July.
In Tommesbos there are 3 forest plots (Zwarte Das, Langstraat and Loksheuvel) where another hudo has to be dug. You decide whether you use the showers on the main site.
For somewhat primitive camping you can visit Heurkensveld (Elzenbos, Vogelenzang and Westpoint). These fields are all three in the middle of the forest and are suitable for groups of 10 - 30 people. There are two simple toilets. You rinse this with a bucket of water from a hand pump. For these areas too, you can take a shower on the main grounds.