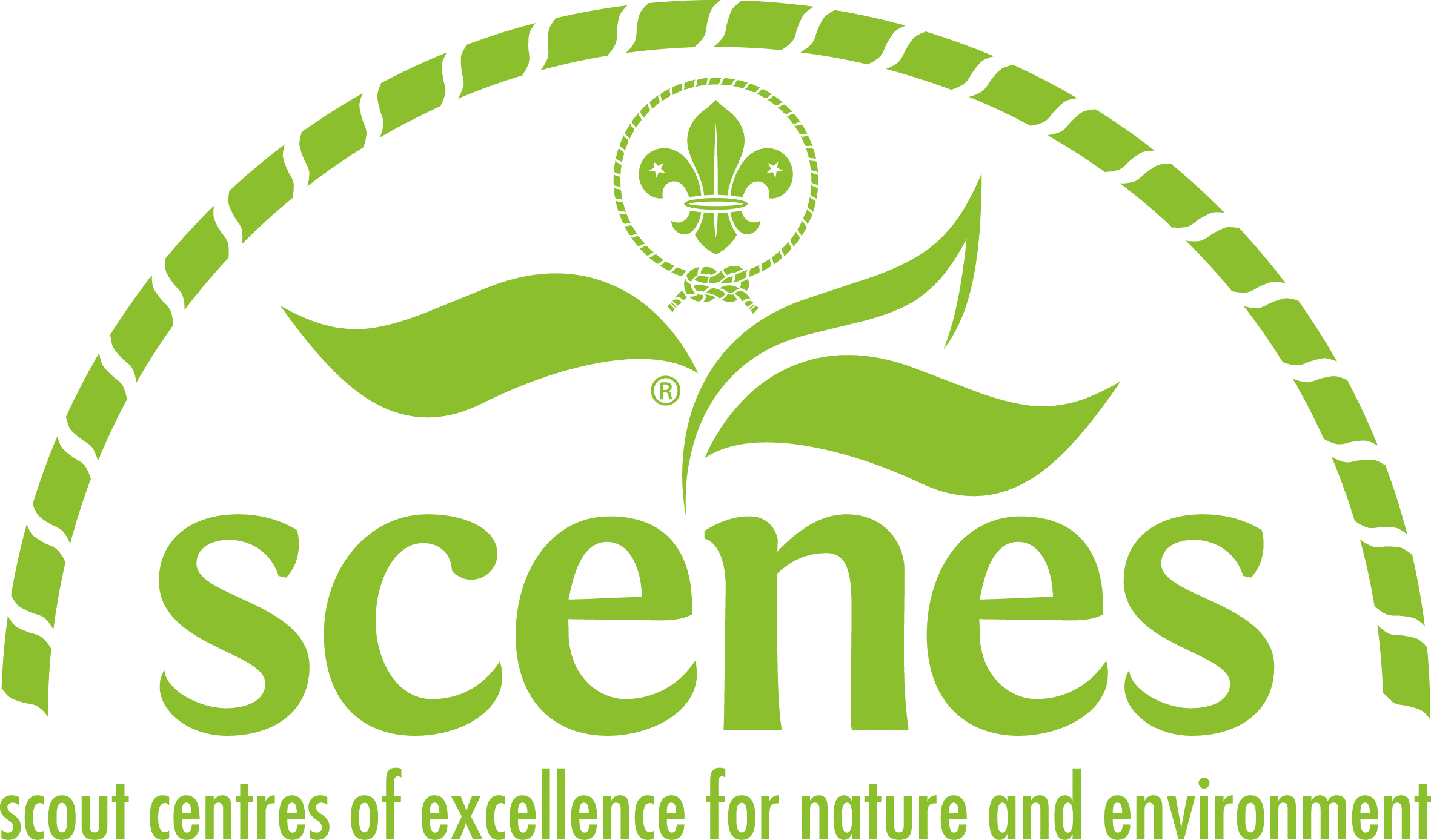 Sustainable camping
St Walrick has applied for membership of SCENES network.
As nominee member we have applied for a sustainability certificate.
Sustainability is a logical choice for the scouting community. Scouts are not only active outdoors, but also learn to appreciate nature and be aware of the responsibility of protecting it for future generations.
Scouting campsite Sint Walrick is situated in a nature reserve and does everything ensure that the biodiversity can flourish. The surrounding fens also play an important part in the philosophy of Sint Walrick. With this in mind, the main building (de hut) is built to be as sustainable as possible.
Today's youth vision of future
Sint Walrick sees sustainability as the motivation for the campsite of the future. Together with the scouting youth we ensure that, now and in the future, children of all ages can meet other scouts, explore, and have adventures, push their boundaries and create memories that last a lifetime.
High ambitions
Our ambition is to become a full member Scenes by the end of 2019
The achievements so far
- CO2 neutral main building
- Sedum roof also known as a green roof
- Led lighting in all buildings
- Solar panels to heat water for showers and central heating
- High efficiency wood burner for hot water
- Groundwater for flushing toilets. This is groundwater that is not suitable for drinking due to high mineral content
- Nature backpacks for hire
- St George hike. Discover the surrounding area
Our badger's paw logo is a symbol of the beautiful nature in the area
Cars are not allowed on the camp sites. Camping equipment can be transported with our own tractor
Future targets
- Cooking with a solar oven
- Eco friendly buildings. To achieve this we will be placing extra solar panels behind the storage building
- Separated refuse
this must be visible and measurable
Scouting camp terrain St Walrick will become a scouting centre of excellence for nature and environment in 2019 (Scenes). And so St Walrick demonstrates its commitment to preserving nature and to keeping the carbon footprint as small as possible.
St Walrick has three main priorities
- a natural terrain
- nature and environmental care
- environmental protection implementation
Campers and volunteers at St Walrick sexperience, at first hand, sustainable camping
This serves as an example to other scout groups.
There is TV screen in the reception which shows how much electricity is used, how much electricity we produce, amount of water used. And how low our CO2 emission is.
Scenes centres
You can find more information about Scenes on the world scouting website. The 28 terrains that are already a member of Scenes can be found on the website. Information can also be found on the scouting Nederland website.
Scenes centres in Holland
There are four other Scenes members in Holland together with St Walrick: Gilwell St Ada's Hoeve in Ommen, Scoutcentrum Rotterdam in Capelle aan de Ijssel, Scoutinglandgoed Zeewolde in Zeewolde and Scoutcentrum Buitenzorg in Baarn.